Claudia Wheeler, French Tutor Richmond London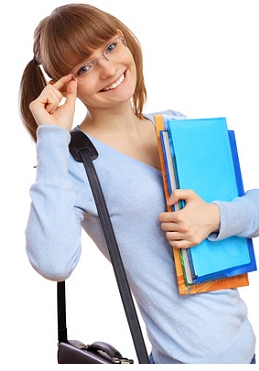 Testimonials
" Claudia Wheeler has taught my daughter for the last 4 years from GSE to A level. Claudia was instrumental in my daughter achieving a Grade 8 at GCSE after being predicted a Grade 4/5. As a result of Claudia's teaching my daughter was inspired to do A level French at Esher College and has now achieved a place to study English and languages at a Russell Group University. I have worked with many tutors over the years for both my children and I have never known a tutor as committed and hardworking as Claudia.

Claudia goes above and beyond to inspire her students and enable them to achieve top grades. My daughter has also really enjoyed Claudia's company over the years and she was the first person she called to tell Claudia the good news about her University place.

I am delighted to recommend Claudia as a truly exceptional and effective tutor and would be happy to speak to anyone who is considering Claudia to tutor their child."
Jane Armstrong, 12th August 2021.


" Claudia has been instrumental in:

1) Improving my 12 year olds results in French. He went from results in the mid 40s to 85% in common entrance.
2) Embedding a love of French in my 12 year old son – because Claudia allowed him to understand it and feel confident.

Claudia also cares passionately about her students and their achievements.

Honestly, building a love and passion for a subject is what the best teachers do and that is certainly what Claudia has done for my son and I am very grateful. "
19th July 2021
Reference: Claude Wheeler / French Lessons.


" I cannot speak highly enough of Claudia.

My 7 year old daughter has been having weekly French lessons with Claudia for over a year, and has made excellent progress. Claudia is an outstanding and passionate teacher, with a remarkable talent for teaching children. Her lessons involve learning through speaking, writing, role plays and song - and are ideally tailored to our daughter's ability and learning style.

Claudia's approach to teaching blends her professionalism and extensive knowledge with an incredible enthusiasm, warmth and sense of humour. My daughter looks forward to seeing Claudia every week, and has a lot of fun during her lessons.

As a parent who doesn't speak a second language, I am thrilled to watch my daughter flourish under Claudia's tutelage. Her spoken and written French continue to improve, and her confidence continues to blossom. Many, many thanks Claudia! "
Michelle Moulds - June 2021.


" Claudia is an exceptional French tutor.

My daughter lacked confidence in French and did not enjoy the subject. Claudia provided enthusiasm, support and encouragement throughout, following the curriculum and providing homework.

My daughter's confidence and competence increased and she achieved a very good grade at GCSE.

Claudia showed such compassion for her throughout and kept me informed of progress after each session. I can not recommend her highly enough!

Thanks Claudia "
Amber - August 2019.


"Dear Ms Wheeler,

I am writing to thank you for all of the support you have given Matthew which has helped him to achieve his A grade at A level French. As you are aware Matthew needed this grade to be able to study French combined with his Economics course at Leeds, and it is notable that he has achieved the same grade as two native speakers in his class.

Matthew is very aware that this grade would not have been possible without your help. It is not only your extensive knowledge of the syllabus, exam requirements and, obviously as a native speaker, the language itself that has helped him but you have also given him the confidence and the belief that this grade was possible.

Learning French at school was quite a negative experience for him and I believe that without your help he would have given up on achieving this goal. Fortunately you have been there to guide him and your re-assurance on the harsh marking of literature essays from his school has been well-justified as he scored 90% in the actual exam having been marked steadily around the 70% mark throughout upper 6th.

In addition to his successful exam you have also enthused Matthew with a keen interest in continuing with his studies of French culture and literature. This bodes well for his future at Leeds.

Thank you again for all of your help and please feel free to pass my contact details on to any parent who would like a personal recommendation.

Yours sincerely, Anne Mulholland "
Anne Mulholland - August 2018.


"My wife and I have been having one-to-one French lessons with Claudia for 18 months now.

Neither of us could speak any French when we started. Now we are able to communicate when visiting France.

Claudia is an excellent teacher and is able to pitch the contents of each lesson such that you feel challenged, but also rewarded as you make progress with each visit. Claudia is a charming, interesting teacher with a wealth of experience and knowledge. We can thoroughly recommend her teaching services. "
Ian and Christine, Putney, London.


"Three months before my French GCSE, my teacher told me that I would not do well. As soon as I started seeing Ms Wheeler, my confidence improved. With Ms Wheeler, I practised exam questions, speaking and listening and particularly focussing on vocabulary using various techniques.

She was so enthusiastic and positive that I became really motivated. I obtained an 'A'. "
Prisha - St Catherine's School, Twickenham.


"I was struggling with intermediate French speaking in my first year of University and was concerned I would fail my end of module oral assessment. After my sessions with Claudia, I felt much more confident in my pronunciation and understanding of the imperfect and other confusing tenses. On taking my oral assessment after only three sessions I achieved 81%.

Claudia's methods really work and I thoroughly recommend her services. "
Vanessa, Twickenham.


"Ms Wheeler's lessons were so innovative and interesting that after getting an "A" in my "A"Level French, I went on to University to study the subject and obtained a First Class Degree."
Rachel - a Sixth Form Student, LA SWAP, Camden, North London.


"My French teacher predicted me an 'E' for my French G.C.S.E , my mum sent me to Ms Wheeler for lessons and I obtained a 'B' in my G.C.S.E."
Ben - Hampton School for boys, a selective school in Hampton.


"I have dyslexia, I was never going to pass my G.C.S.E French but I had some private lessons with Ms Wheeler and managed to get a 'C' in my G.C.S.E."
Noel - St Benedict, a private school in South London.


"I had been predicted a 'B' in my French 'A' Level ,but I needed to get an 'A' to go to Exeter University. Ms Wheeler gave me the confidence to speak and to write, using more sophisticated structures, and I got the three 'A's and got in.
Steph - LEH, a top girls private school in Hampton.


Dear Ms Wheeler, I sincerely appreciate all the effort you have made with Sammia. You are a wonderful person and a special teacher.
Sammia's mother, an 8 year old pupil Putney Park School, Putney..


Ms Wheeler, you are the best teacher I ever had...
Sammia - Putney Park School..


"I was not that good at languages, but I was determined to study French and Spanish at 'A' Level, Ms Wheeler gave me some French lessons, helping me to write essays and to speak with confidence. I obtained a 'C' in my 'A' Level and went on to University. I now have a job using my languages."
Amy - Surbiton High School..


"I was pleased with my course, there was plenty of speaking practice."
Colin - Twickenham Adult Education Centre..


"I felt lost in lessons, the teacher spoke in French all the time, I told my mum so I had lessons with Ms Wheeler and got more confident in class because I recognised the questions.
Jemima - Waldegrave Comprehensive School for girls, Twickenham..